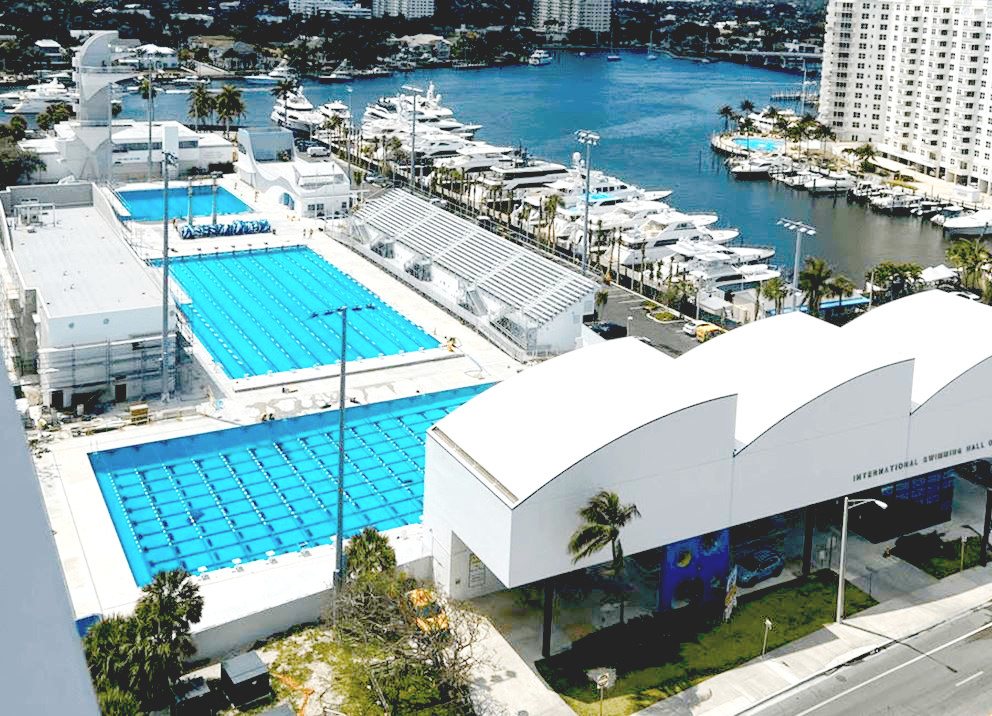 CPC teamed with the City's Lead Design-Builder, Hensel Phelps Construction Co., to provide professional Surveying/Geomatics Services for the City of Fort Lauderdale $27M Aquatic Center Renovations. The project included demolition and new construction of all swimming pools to upgrade and meet international swimming and diving competition standards, new grandstand seating for spectators, new public restrooms and a new teaching pool. Attached to the International Swimming Hall of Fame, the complex is located on a pier which extends 600 feet over the Intercostal Waterway. CPC's scope of services included,
Drainage As-built: CPC as-built the newly installed Drainage Structures, Asphalt Parking Areas including striping, Sidewalks & ADA slopes, Retention Ponds, and Pool deck areas with Trench Drain systems for the Spa, Training, Competition, also Dive Pools and Tower.
Utility As-built: CPC as-built the newly installed Sanitary Structures, and visible above ground Utility assets.
FEMA Elevation Certificates: CPC included on the As-built the 2 new building locations, elevations, and performed a FEMA Elevation Certificate for both newly constructed buildings.