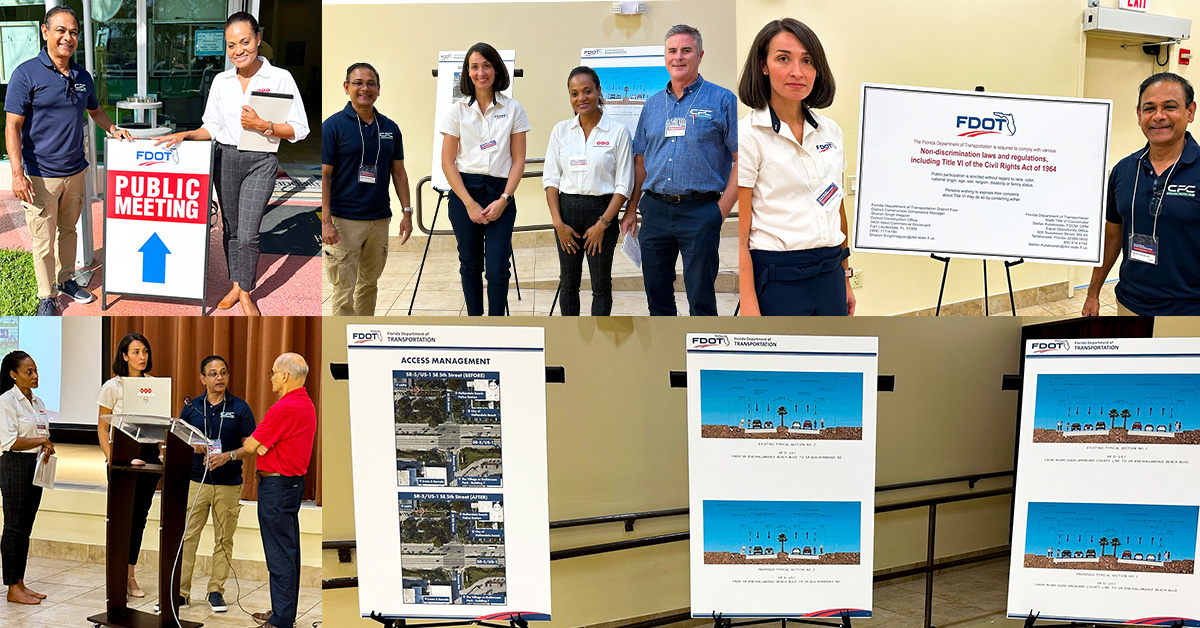 The Florida Department of Transportation (FDOT) and CPC, the project consultants, held a public information meeting on September 12, 2023 at the Hallandale Beach City Hall to discuss the proposed roadway improvements on SR 5/US 1 from the Miami-Dade/Broward County Line to SR 824/Pembroke Road.
The project team presented the proposed improvements, which included:
Repaving the existing roadway within the project limits and upgrading signage.
Restriping to accommodate 4-foot-wide bike lanes on both sides of the road between Hallandale Beach Boulevard & NE 2nd Street.
Removing decorative brick pavers from crosswalks.
Upgrading curb ramps and detectable warning pads to be Americans with Disabilities Act (ADA) compliant.
Upgrading lighting at 4 intersections.
Upgrading pedestrian signals and signalization at 6 intersections.
Median opening modification at the intersection of SR 5/US 1 and SE 5th Street/Breeze Way
The project team answered questions from the public and received feedback on the proposed improvements. The meeting was well-attended by stakeholders, including residents, businesses, and local officials. The project team appreciated the opportunity to meet with the public and discuss the proposed improvements.