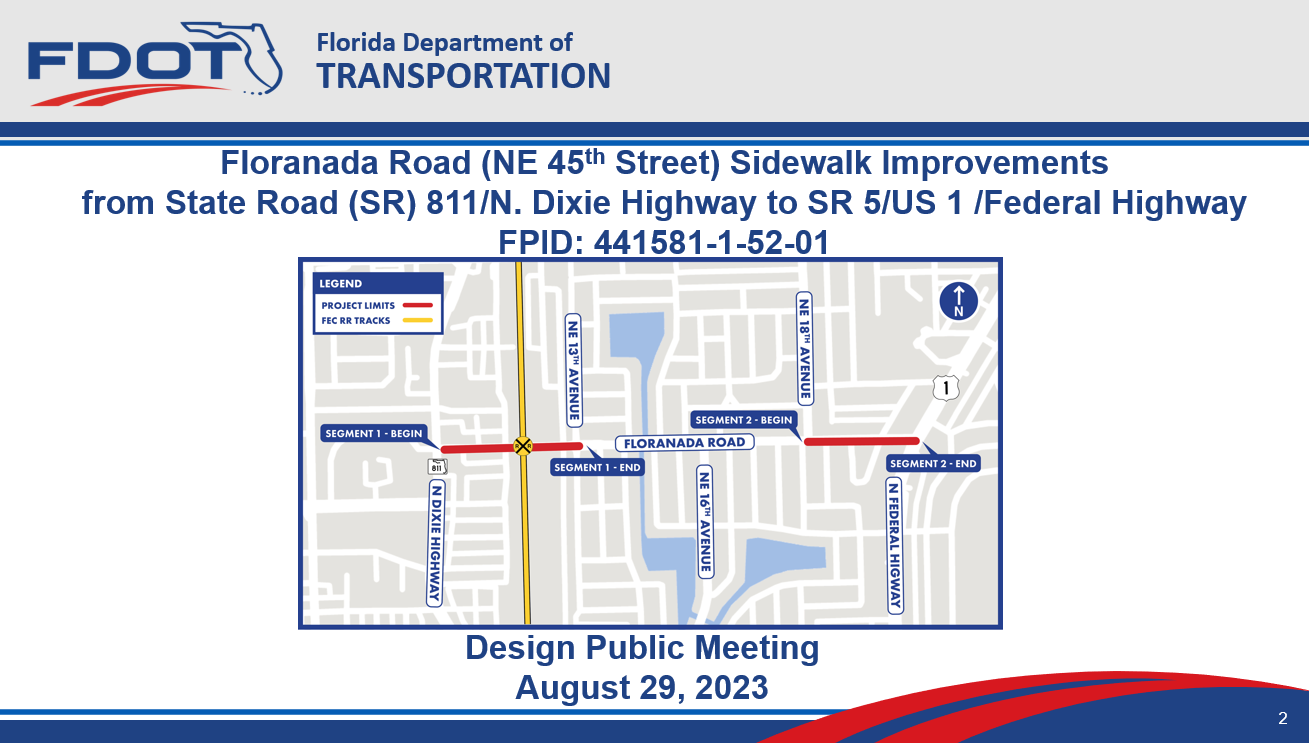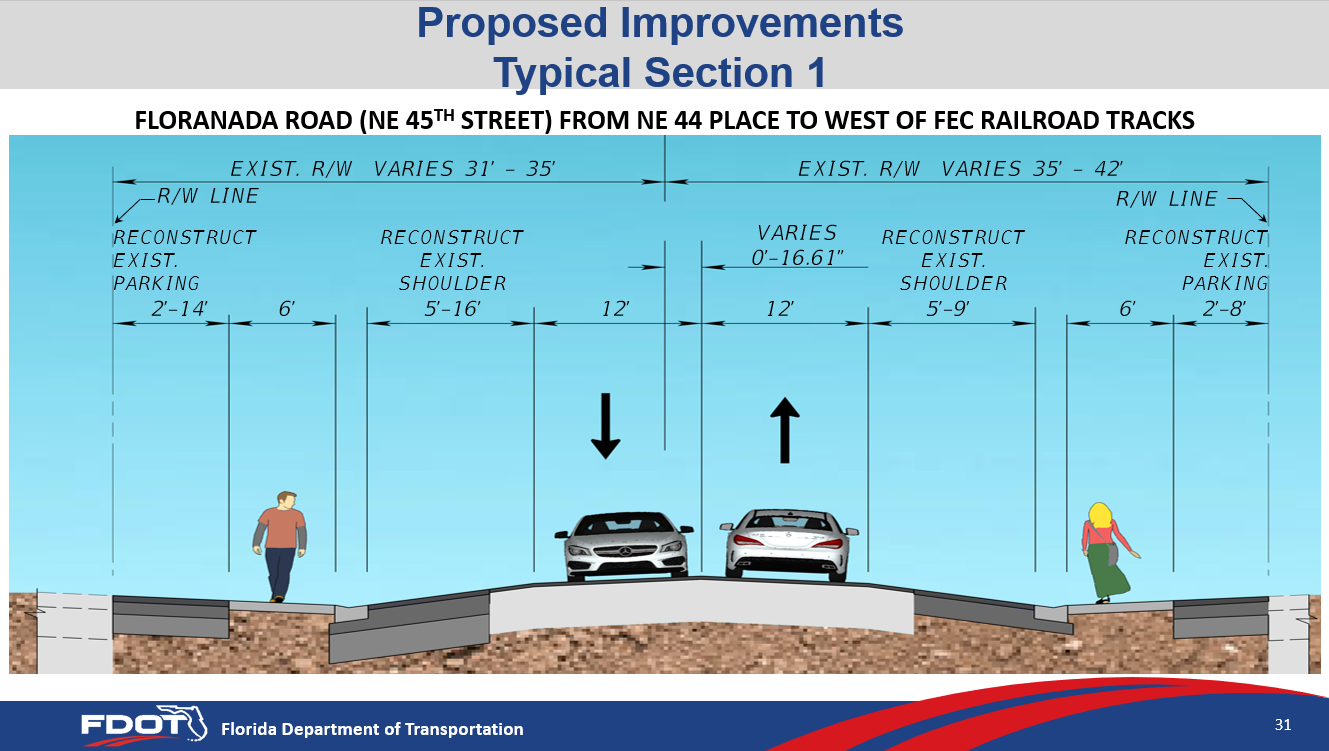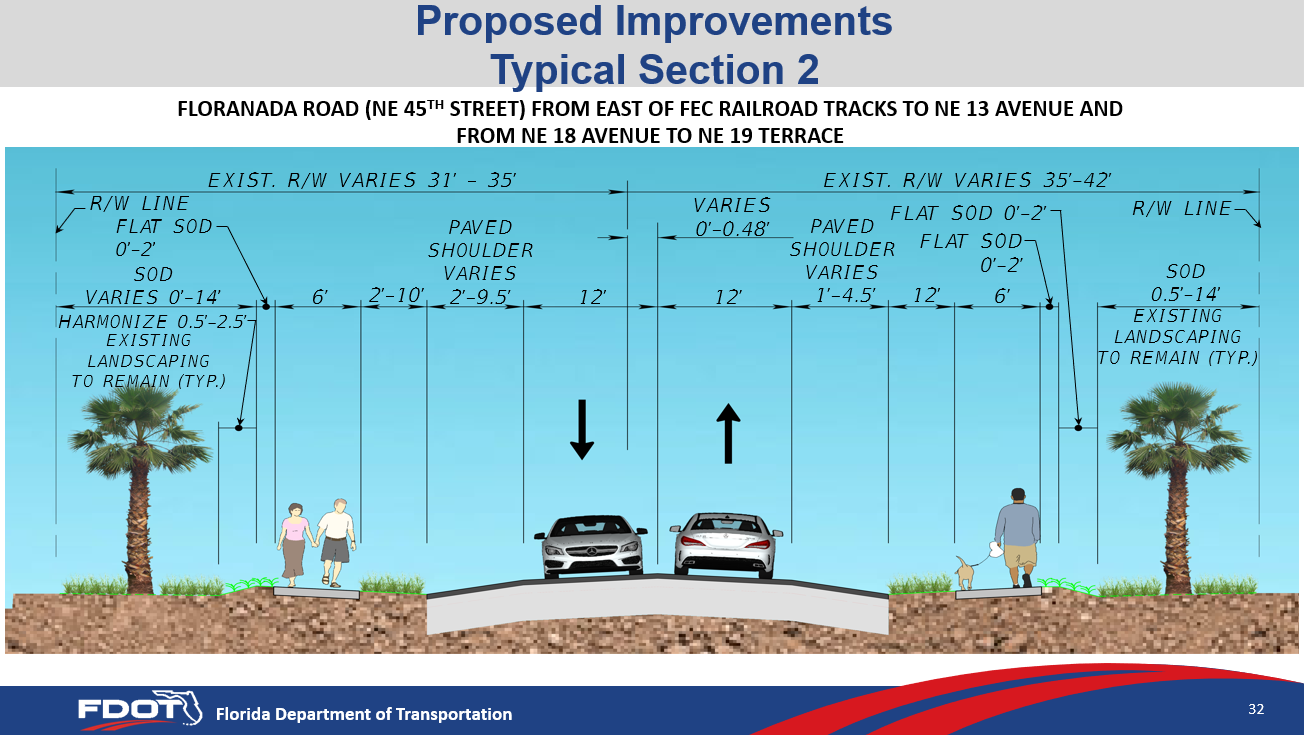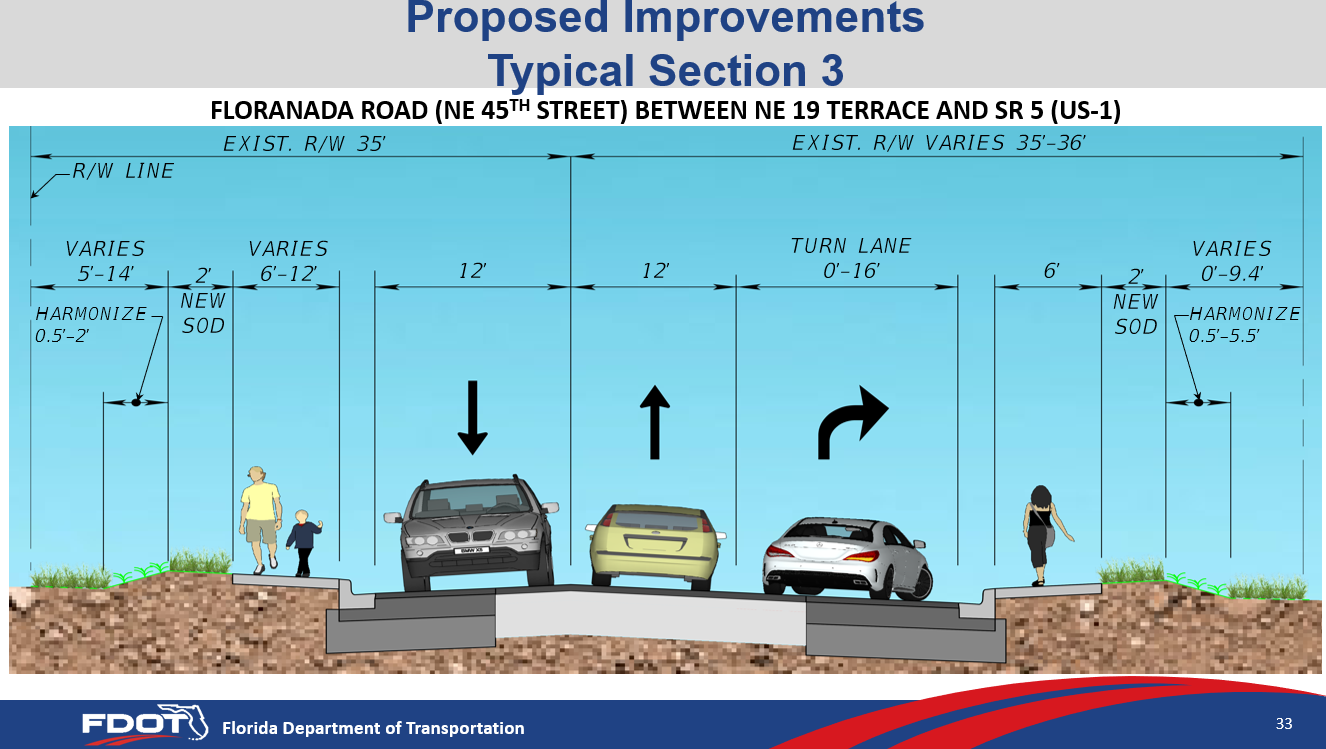 The Florida Department of Transportation (FDOT) and CPC, the project consultants, held a public information meeting on August 29, 2023, at the Oakland Park City Hall, to discuss the proposed sidewalk improvements on Floranada Road located within the Cities of Oakland Park and Fort Lauderdale. CPC Consultant Project Manager, Mohan Gopalakrishna, PE, PTOE and Daniel Burns, PE (Senior Roadway Engineer), along with MRG (Public Involvement Firm) did a great job in providing design solutions to minimize impacts to the community on this important Broward MPOs Complete Streets Localized Initiatives Program (CSLIP) providing funding for this safety and mobility project. This hybrid meeting was attended by residents, business owners, city officials, and interested members of the public, who support this project.
The project is at 60% design and is scheduled to begin construction in late 2024. The proposed improvements include:
Construction of 6' sidewalks along both sides of the roadway are missing, from N. Dixie Highway to NE 13th Avenue & NE 18th Avenue to SR 5/US 1/Federal Highway.
Repaving roadway where new sidewalk is being constructed.
Inclusion of curb ramps and detector warning pads in accordance with the Americans with Disabilities Act (ADA).
Modification of drainage to accommodate sidewalk.
Upgrade substandard Signing and pavement markings.
Upgrade of pedestrian signalization and lighting at the intersection of SR 5/US 1.
FDOT and CPC welcomed the feedback from the stakeholders at the meeting. The design team is currently reviewing all the comments and will incorporate them into the final design of the project.