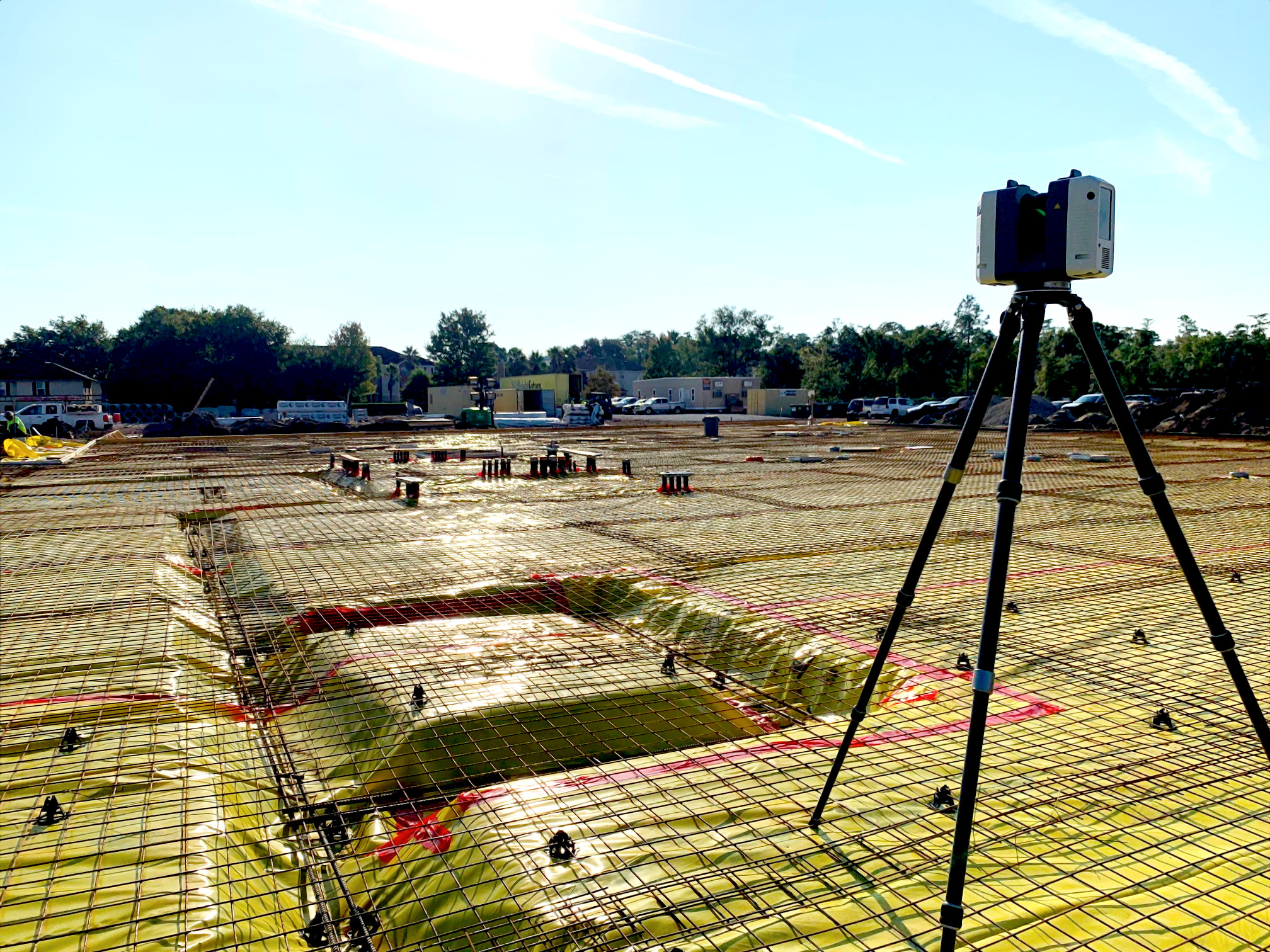 Winegard Elementary School
CPC, utilizing the latest in laser scanning technology (Leica RTC360), scanned the indicated space of the High School. CPC registered the individual scans utilizing a combination of cloud to cloud and HDS targets. Scans were comprehensive of all completed work and scan locations were selected so that existing conditions are fully included in the scans. Those locations included, but were not limited to:
Pre-pour building pad below-grade rough-in
Post-pour slab mapping (including floor flatness)
Building structure mapping after roof installation and before MEP in-wall and overhead rough
Overhead mapping after overhead MEP was completed (done in stages to accommodate concurrent construction)
In-wall mapping after in-wall MEP is complete (to be done in stages to accommodate concurrent construction)
Final building interior as-built mapping, Final building exterior and site as-built mapping
CPC provided a point cloud file of the scope area, with scan resolution at a minimum of 1" accuracy. The digital product deliverable from the scan included the raw scan files, unified RCP file, and Autodesk ReCap. The digital products were submitted to the Client within 72 business hours of the scans being performed on site.
PROJECT NAME: Winegard Elementary School Renovation
CLIENT: Westbrook Services Corp
SERVICES PROVIDED: Geomatics / Surveying & Mapping