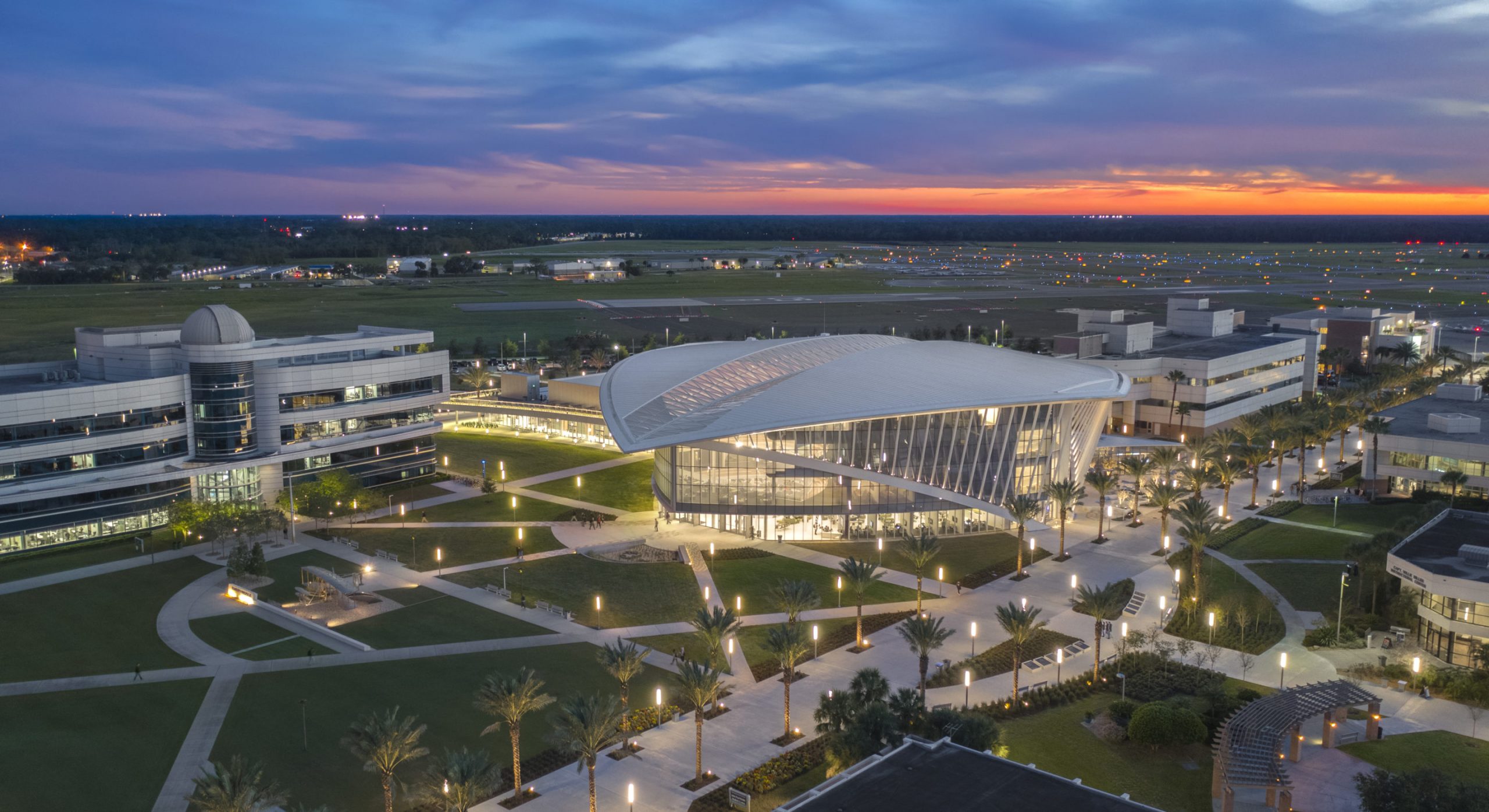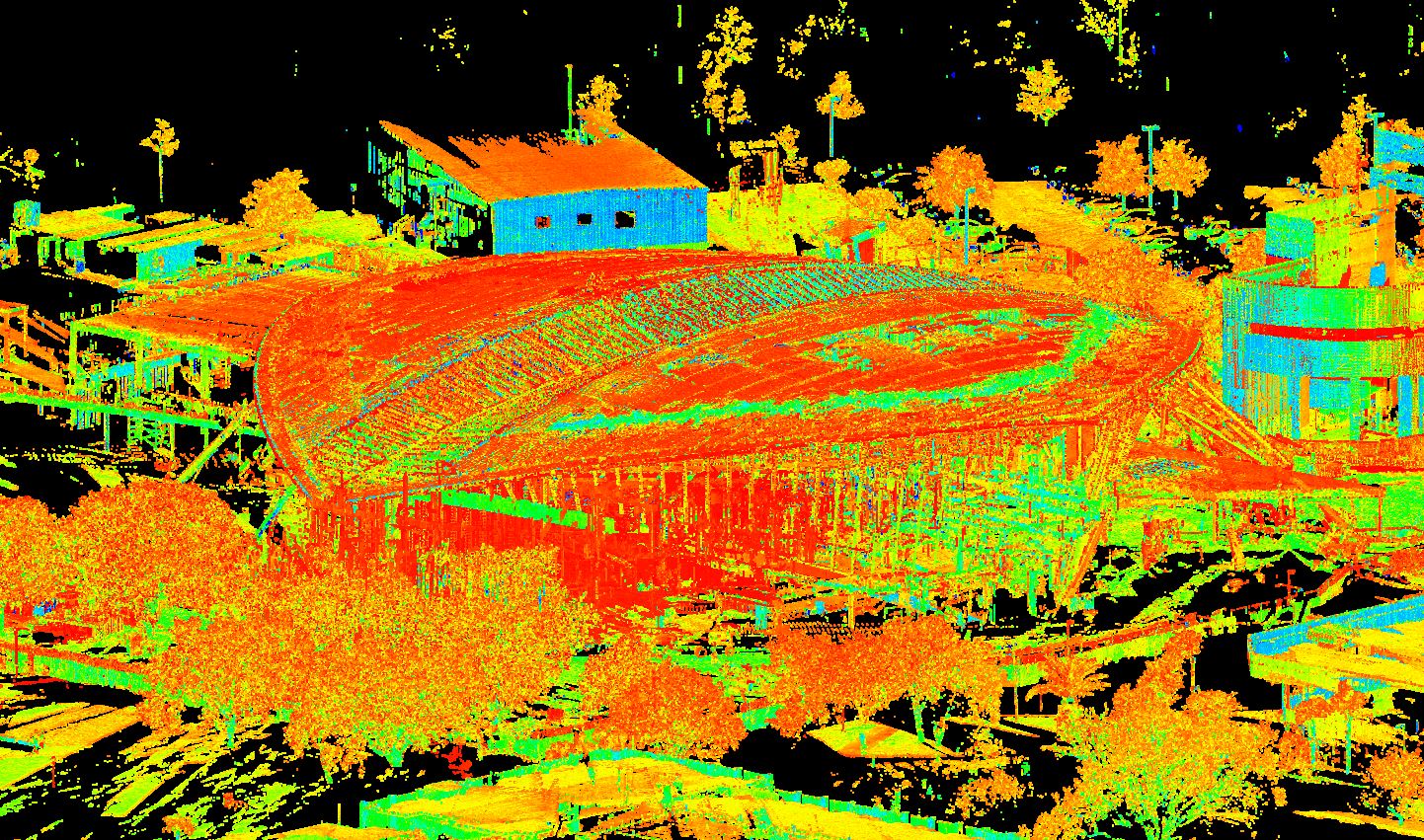 Mori Hosseini Student Union
The new Mori Hosseini Student Union is the centerpiece of Embry Riddle Aeronautical University Daytona Beach Campus and creates a variety-filled food court, multiple seating areas, bookstore and access to student services. The iconic design and dynamic skylight serves as a hub for students to connect and engage. Reimagined Propellers with outside seating border Legacy Walk. A multipurpose, major-event space occupies the southwest side of the union's first floor with seating for up to 900 people. SGA and student organization offices are located on the second floor, along with group study rooms, computer labs, the Senate chamber, a great lounge, exhibit space and a Starbucks, plus access to an outdoor terrace.
Utilizing 3D Laser Scanning, CPC was commissioned by the General Contractor to provide verification of the steel beam structures to design plans. Identifying any conflicts and by exposing any inaccuracies early in the process, before they happen, translate into huge savings for you on rework/design. Laser scanning can help reduce RFI's and minimize costs of change orders related to field conditions. Laser scanning gives the design team more information up-front, allowing design decisions to happen sooner and makes for a more complete set of bidding drawings.  This, in turn, allows contractors to have confidence in their bids, to fully utilize BIM for virtual construction, and to prefabricate more of their products, all of which allow contractors to meet critical path schedule dates and limit both re-orders of materials and delays due to unforeseen field conditions.
PROJECT NAME: Student Center Skylights
CLIENT: Confidential
SERVICES PROVIDED: 3D Laser Scanning