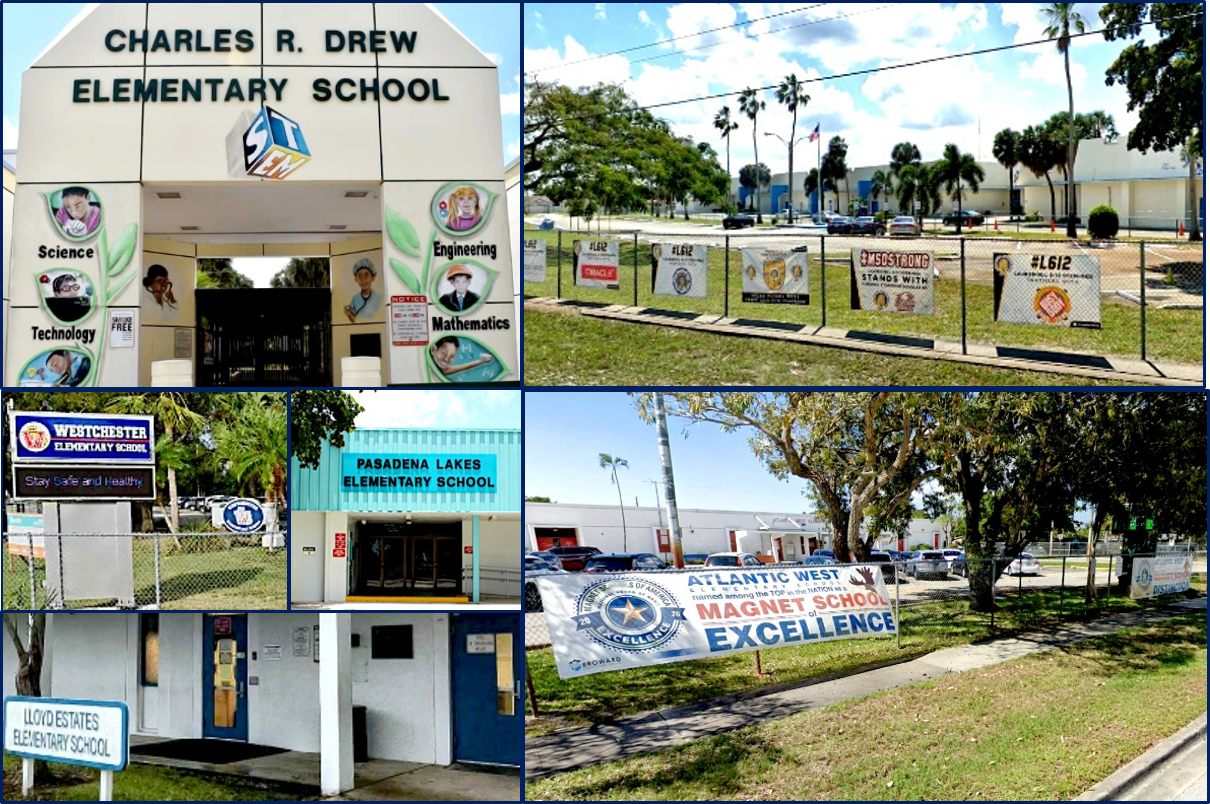 Broward County Public Schools
Various School Renovations
Broward County Public Schools (BCPS) is the sixth largest public school system in the United States and the second largest in the state of Florida. BCPS is Florida's first fully accredited school system since 1962. BCPS has over 265,000 students and approximately 175,000 adult students in 238 schools, centers and technical colleges, and 103 charter schools. BCPS serves a diverse student population.
As a subconsultant to Florida International Engineers (FICE) Design Inc., CPC conducted survey services in connection with several Broward County Schools including, Atlantic West Elementary School, Lauderhill 6-12 School, Lloyd Estates Elementary School, Sunrise Middle School, Westchester Elementary School (Phases I & II), Charles Drew Elementary School, Pasadena Lakes Elementary School and Attucks Middle School.
CPC's services to Broward County Schools included and was not limited to preparation of Boundary and Limited Location Survey for school properties. The limited location Survey depicted: Building Location, Parking Lot General Location, Roadway – Edge of Pavement / Curb Lines, Point of Service for Water Servicing, if available and visible.
Drawings were prepared in AutoCAD, and Signed and Sealed Final Drawings were delivered to the Client as appropriate.
PROJECT NAME: Broward County Public Schools Renovations
CLIENT: FICE
SERVICES PROVIDED: Geomatics / Surveying & Mapping